In the media
Because some settlements are confidential and some clients do not want their cases publicized, the below articles represent just a sample of the successful results attorneys with the Frank Law Office have achieved. Whether you want your case to proceed quietly or you want the world to know what happened to you, the Frank Law Office will always take your lead when it comes to public attention.
Teen attacked by police K-9 wins $400K settlement
By listening to our client, fighting hard for his rights, and telling his heartfelt story of trauma, the Frank Law Office secured Colorado's highest ever reported settlement for a police K9 attack.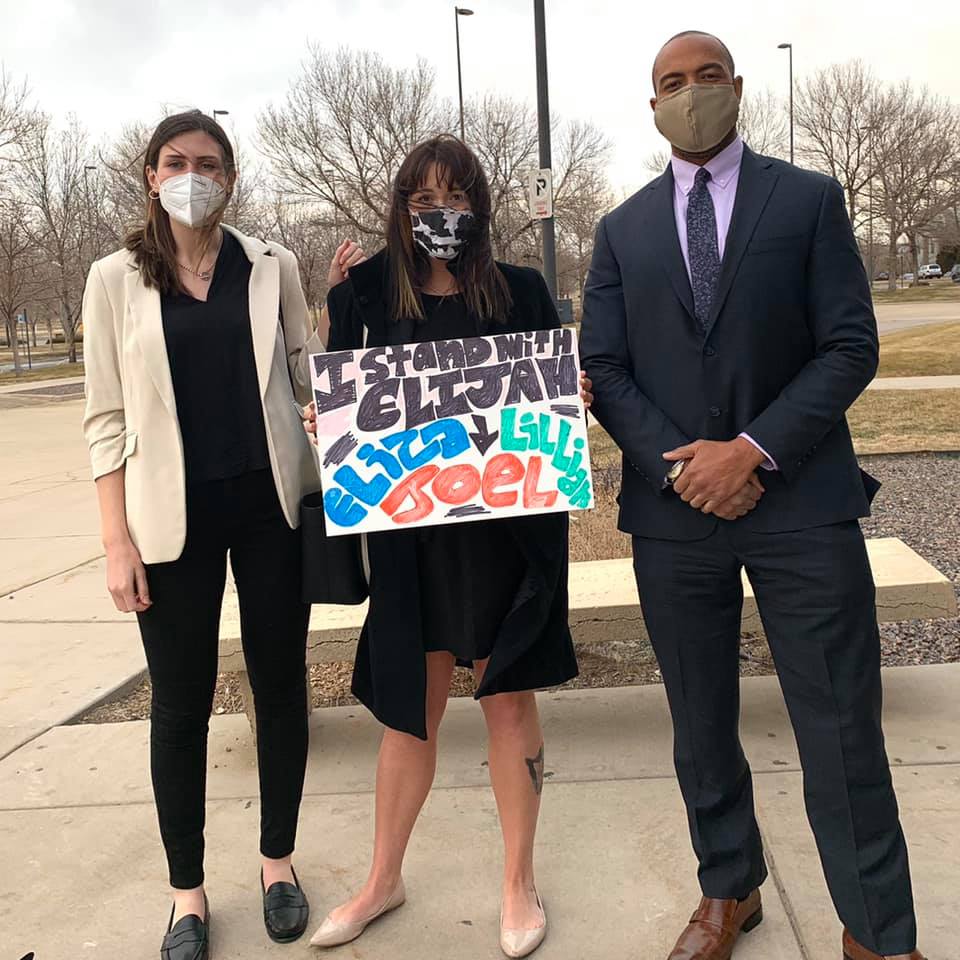 DA drops charges against 5 people who led Elijah McClain protest outside Aurora police station
After winning the dismissal of the most serious charge against the Elijah McClain protestors, the Frank Law Office persuaded the District Attorney that the only way to truly do justice was to dismiss the remaining charges against our client.
Judge throws out attempted-kidnapping charges against Aurora protest leaders
Combining a vigorous First Amendment challenge with a searing examination of the investigating detective, the Frank Law Office convinced the court there was no probable cause to charge our client, one of the leaders of the 2020 Elijah McClain protests, with attempting to kidnap police officers who were inside the station at the time of the protest.
Judge Rules Fort Collins Camping Ban Case Violated Eighth Amendment
Working with the ACLU, the Frank Law Office helped set an important precedent in Colorado that under the Constitution it is cruel and unusual to prosecute a homeless person for sleeping on public property when that person has nowhere else to go.
Teen attacked by police K-9 files lawsuit in case of mistaken identity
Manitou Springs agrees to settle police lawsuit with 72-year-old
Lakewood police sued after K9 attacks sleeping man: Problem Solvers Investigation
Boulder police officer who arrested black man filming now named in excessive force lawsuit
Teacher's sexual assaults on a student sparked events that ended in Deputy Heath Gumm's death, lawsuit says
ACLU Heads to Court on Motion to Dismiss Case of Fort Collins Man Who Was a Victim of the City's Camping Ban
$445,000 settlement for Allen Williams against the Department of Corrections and its medical care subcontractor, Supplemental Health Care
Rene Lima-Marin's co-defendant seeking reduced sentence
Lawsuit claims woman was forced to give birth on floor of Alamosa Co. jail cell despite pleas
DA Drops Criminal Charge Against Mom Who Wrote "STOP PUTTING KIDS IN CAGES" in Chalk Outside of Rep. Ken Buck's Office
Aurora settles police brutality case with woman who was stomped on the head by a sergeant
County commissioners OK $75K settlement with Colorado Springs man
Aurora cops assault woman after she drives boyfriend with gunshot to hospital, lawsuit says
Second judge rules Denver can't ban drug users from parks without hearing
Judge says Denver's drug user ban in parks is unconstitutional, dismisses one man's charges
Prisoner sues Colorado prison staff claiming poor care led to series of strokes
Shooting death will stand as 'Make My Day' law case in Pueblo
Questions raised in second death penalty case over judge's firing
Judge asked to block the 'ballot selfie' ban
Aurora police beat, shocked man who was having a seizure, federal lawsuit says
Tattoo Shop Owner Claims Police Brutality In New Colorado Lawsuit
Fremont Correctional Facility prisoner sues staff