In the media
Because some settlements are confidential and some clients do not want their cases publicized, the below articles represent just a sample of the successful results attorneys with the Frank Law Office have achieved. Whether you want your case to proceed quietly or you want the world to know what happened to you, the Frank Law Office will always take your lead when it comes to public attention.
Called 911 for help, punched instead: Denver mother sues police
Our client called 911 for help with a non-criminal matter but then resolved the issue before anyone arrived. She told the officers who showed up that they could not enter her house. Denver's officers ignored our client's request, violated her rights, assaulted her, arrested her, and had her prosecuted. The Frank Law Office got our client's criminal charges dismissed and is now taking the fight to Denver.
Woman arrested for leading Elijah McClain protest outside Aurora police station sues over malicious prosecution
The Frank Law Office defeated the ridiculous and unwarranted charges Aurora brought against a leader of a peaceful protest. While winning the criminal case, we uncovered shocking police misconduct behind the filing of those charges. So now we're taking the fight to Aurora.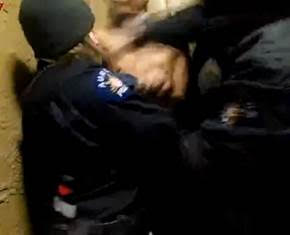 Aurora police officer sued after punching man in the face
The Frank Law Office secured a rapid $50,000 settlement for our client after he was punched in the face by an Aurora police officer.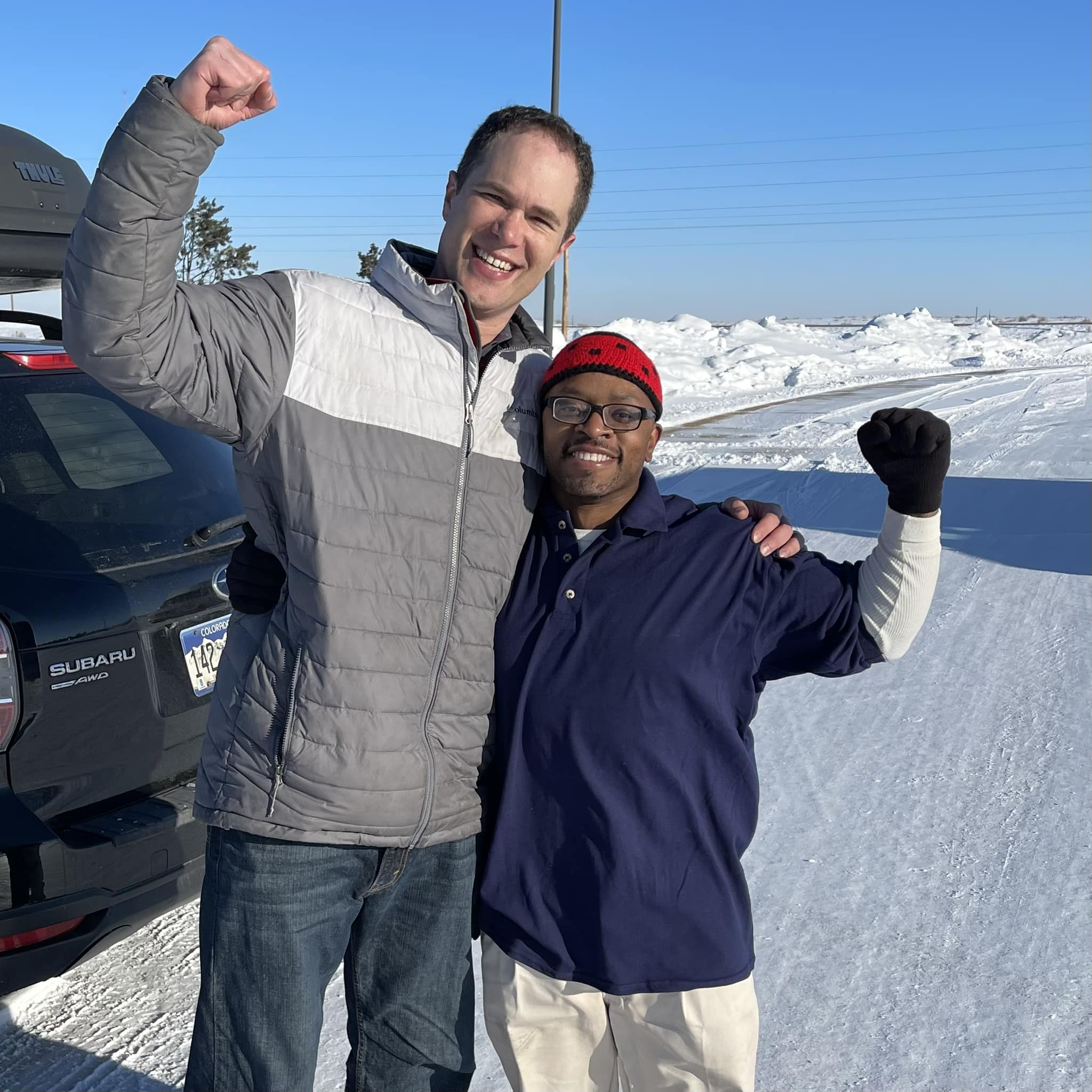 Michael Clifton, second of two men sentenced to 98 years for armed robbery, released after 24 years
After five years of fighting, the Frank Law Office secured the release of Michael Clifton! Michael is a good man who was sentenced to an unfathomable 98 years for two non-violent robberies when he was a teenager. We could not be happier to have helped bring him home.
Colorado Springs Police body-worn camera records "we will gas you" before protest
While fighting for our client, the Frank Law Office uncovered video showing that officers in Colorado Springs sang "We Will Gas You" to the tune of "We Will Rock You" while waiting to encounter peaceful protestors. We shined light on this misconduct to create accountability.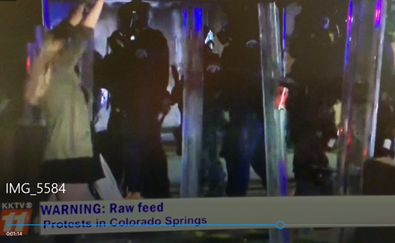 Colorado Springs pays woman $140,000 settlement over 2020 arrest
The Frank Law Office secured justice for a peaceful protestor who held her hands high in the air while a Colorado Springs police officer pepper-sprayed her in the face.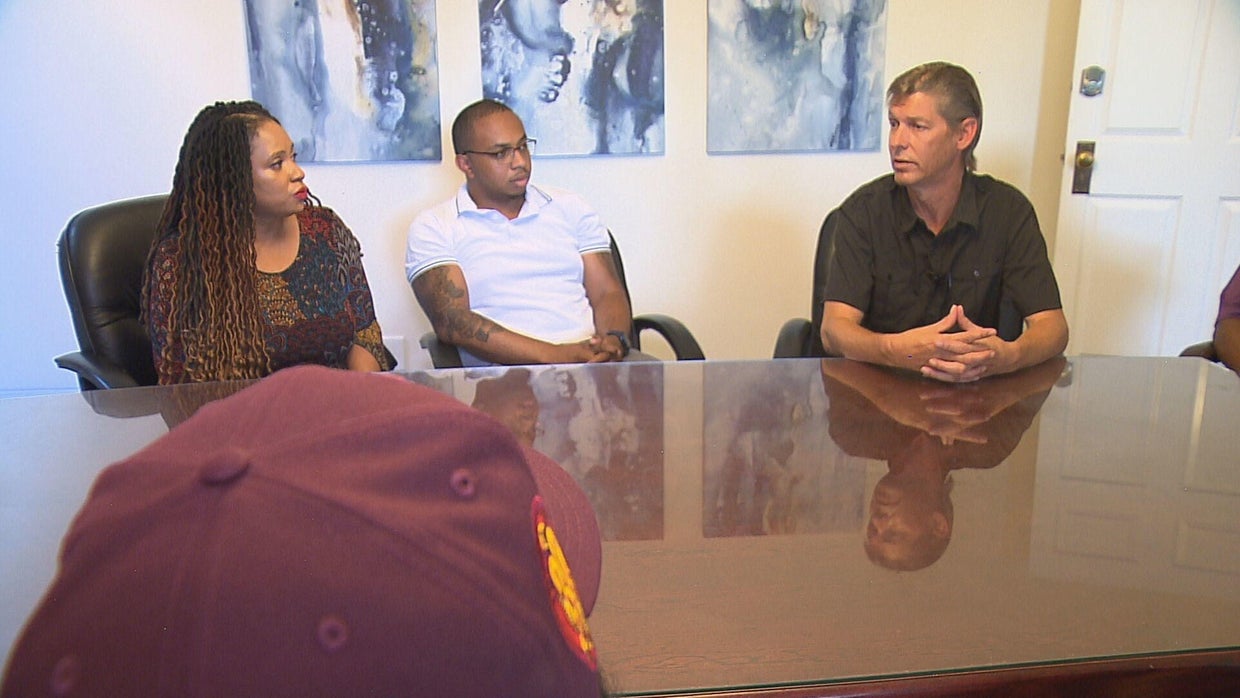 Victim from Michael Clifton's Case Meets Clifton Family, Pushes for Clemency
In a meeting between Michael's family and the victim from his case, there were hugs, tears, and laughs. We are deeply thankful for the victim's embrace of clemency and will continue to fight for Michael to receive clemency from the Governor.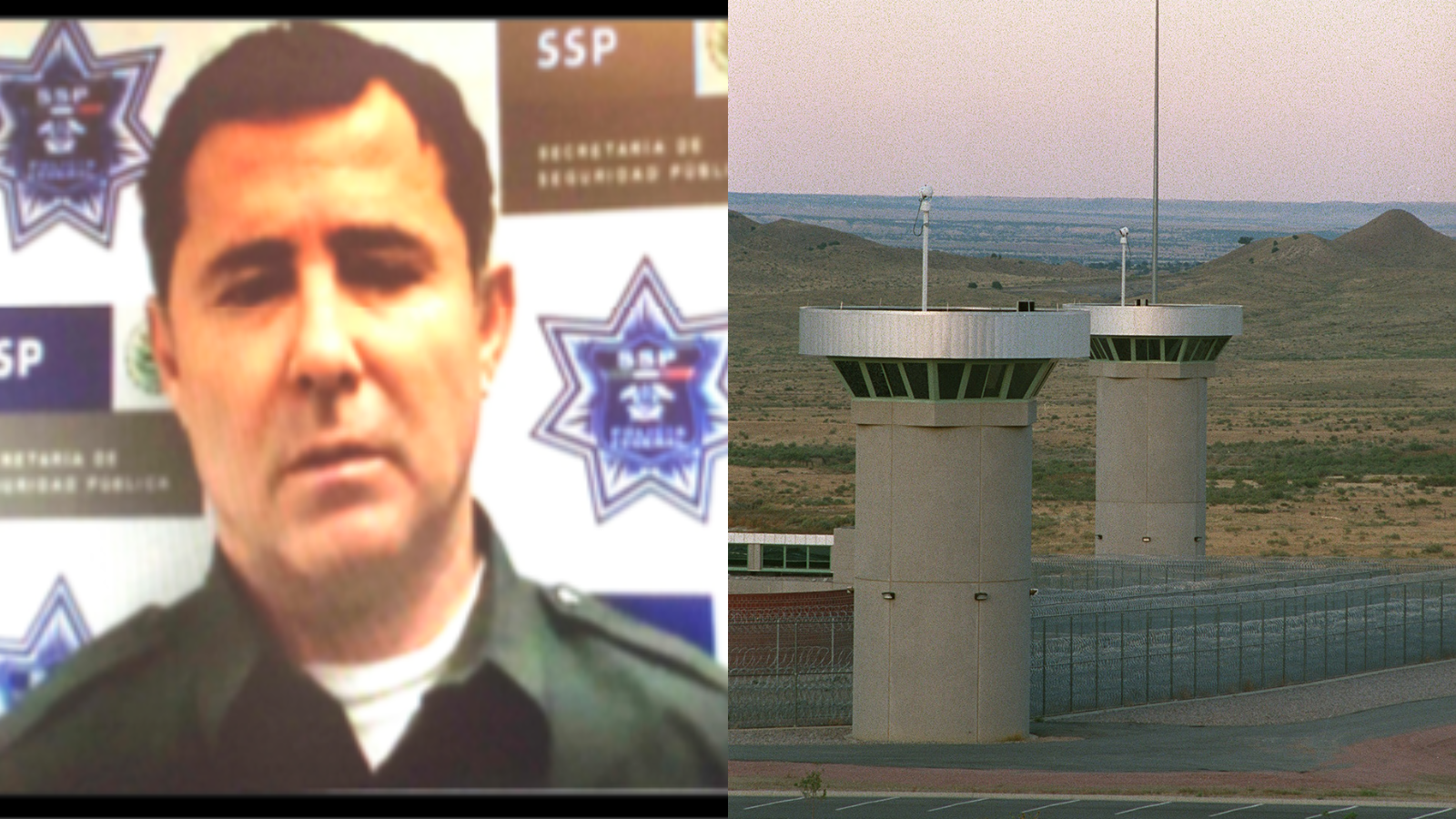 The Bizarre Case of the ISIS Tattoo and the Cartel Boss Sent to El Chapo's Prison
Incarceration at ADX, the Supermax prison in Florence, CO, is torture. Legally sanctioned, administratively sanitized torture, done in all our names by our own government. The Frank Law Office opposes government-sanctioned torture no matter what - and particularly when the government is using that torture to try to coerce a person into giving up their constitutional rights.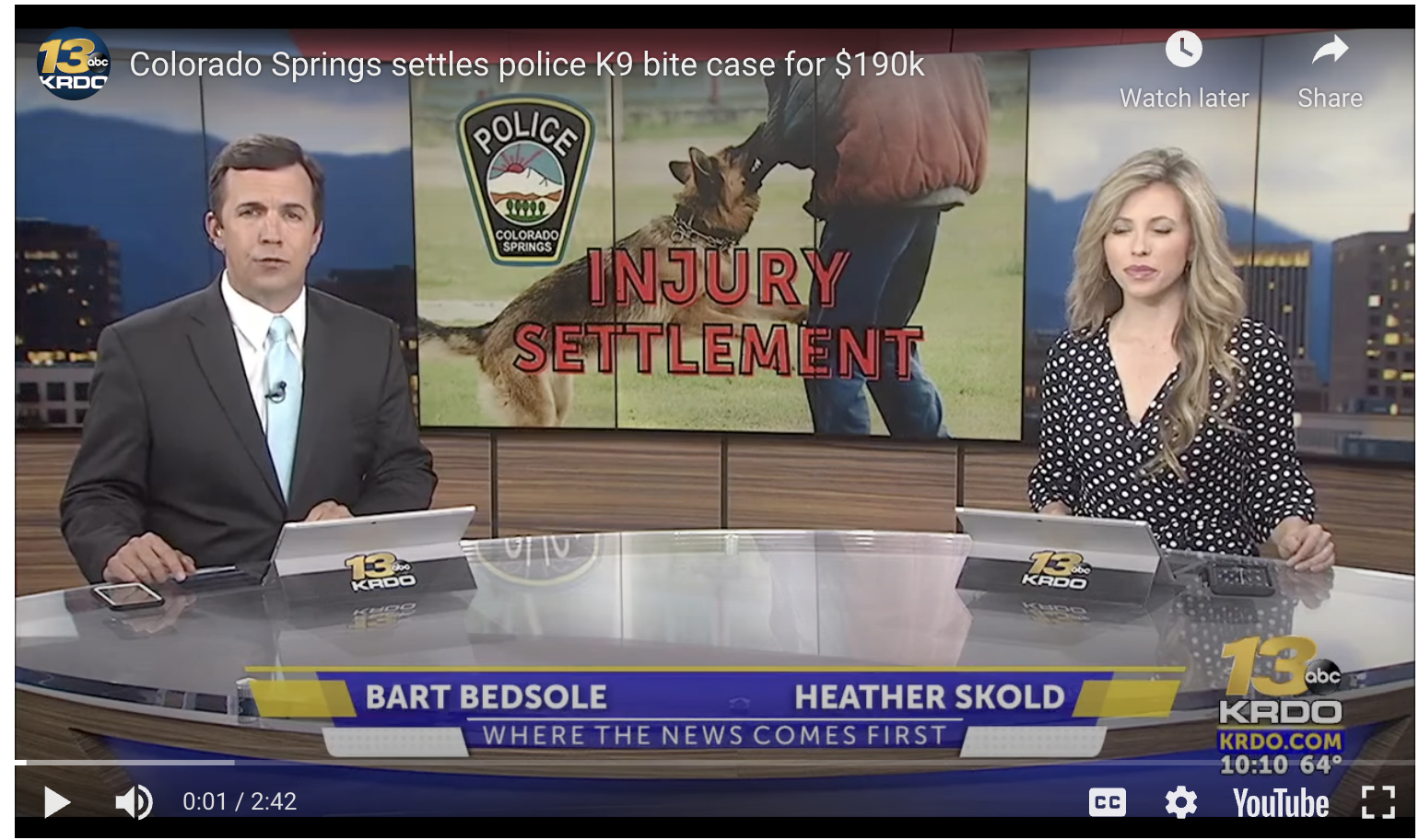 Colorado Springs settles police K9 bite case for $190,000
Just because a person has been accused of a crime doesn't mean police officers get to inflict horrific injury to arrest them. Arresting people without hospitalizing them is Policing 101. The Frank Law Office is dedicated to getting justice for victims of police violence and is proud of this result.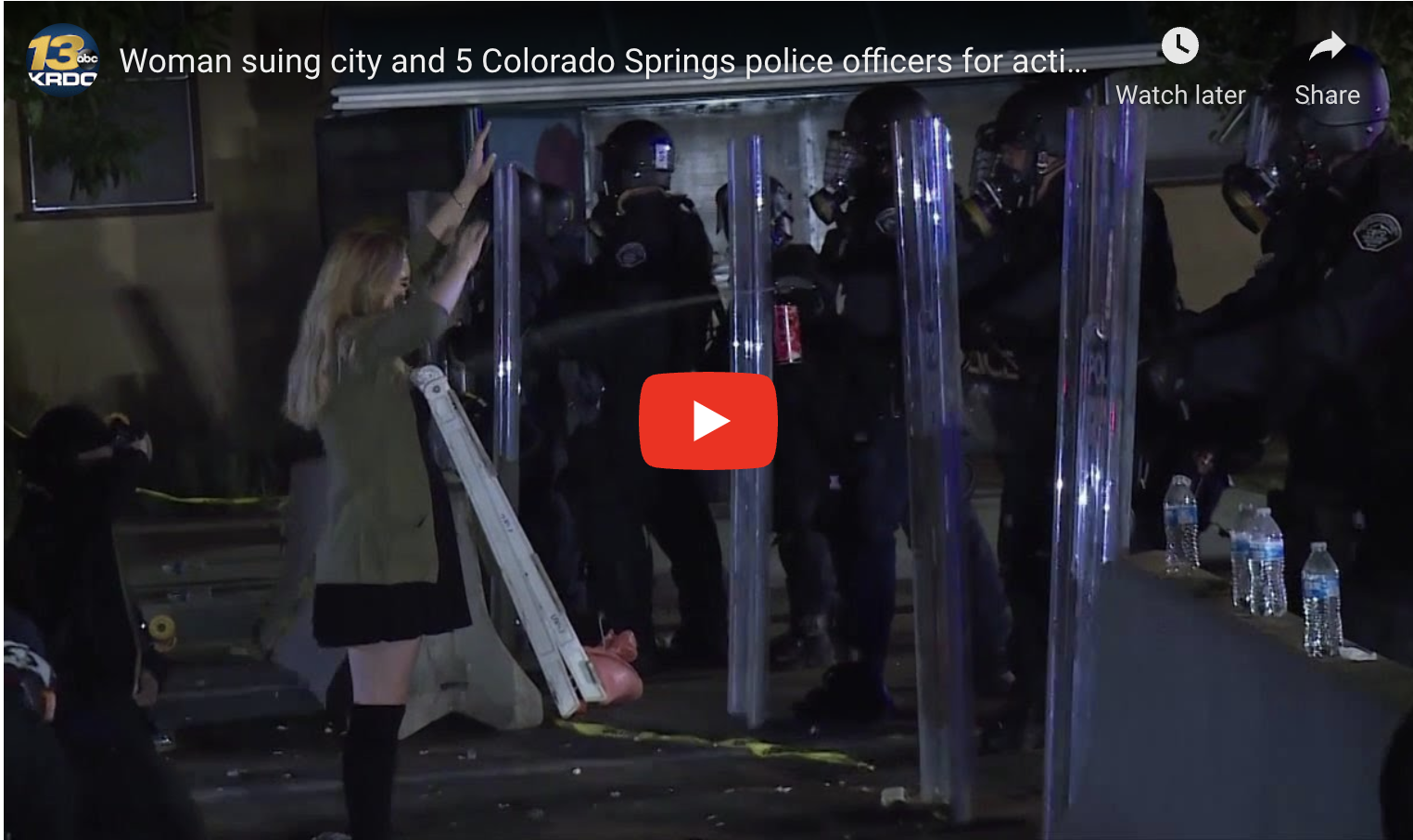 Woman sues five Colorado Springs police officers and city; alleges excessive force during 2020 protest
When police officers respond to a protest against police violence by trying to suppress the protest with more violence, there must be consequences. The Frank Law Office will always stand up for a protestor's right to speak truth to power and will bring the fight to any officers who try to stamp out dissent with unconstitutional force.
Teen attacked by police K-9 wins $400K settlement
By listening to our client, fighting hard for his rights, and telling his heartfelt story of trauma, the Frank Law Office secured Colorado's highest ever reported settlement for a police K9 attack.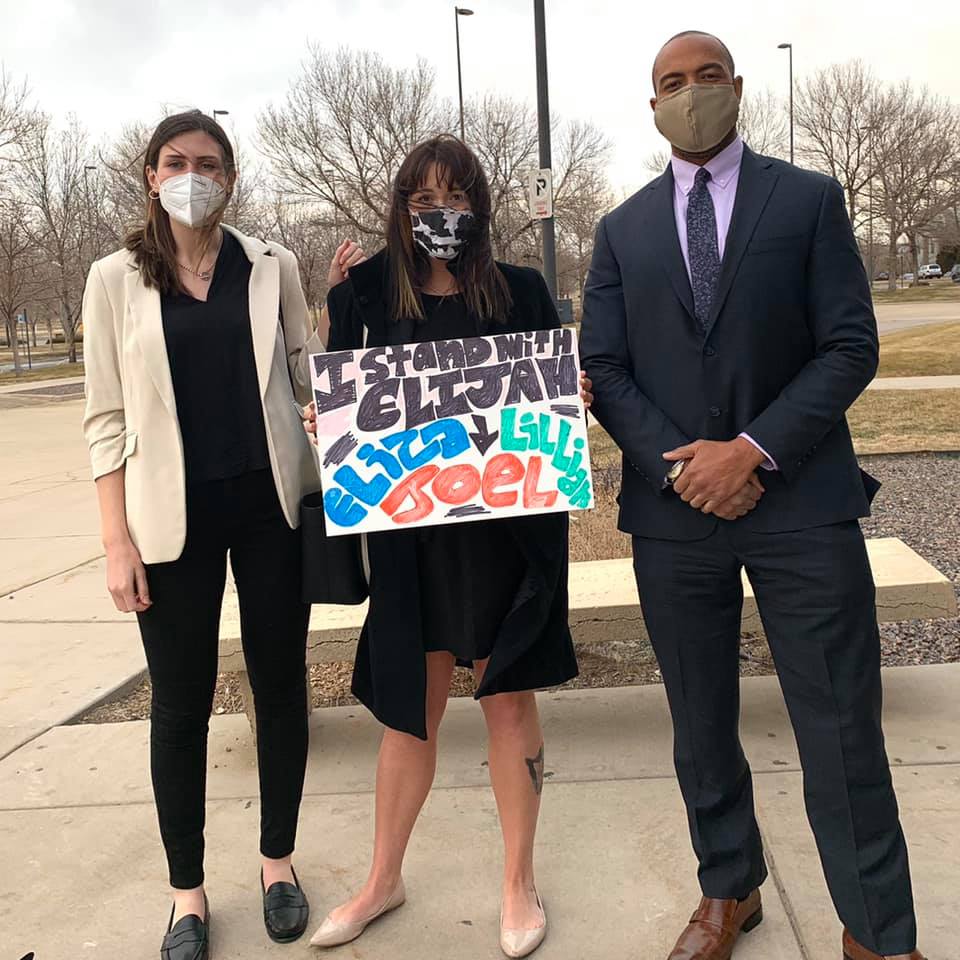 DA drops charges against 5 people who led Elijah McClain protest outside Aurora police station
After winning the dismissal of the most serious charge against the Elijah McClain protestors, the Frank Law Office persuaded the District Attorney that the only way to truly do justice was to dismiss the remaining charges against our client.
Judge throws out attempted-kidnapping charges against Aurora protest leaders
Combining a vigorous First Amendment challenge with a searing examination of the investigating detective, the Frank Law Office convinced the court there was no probable cause to charge our client, one of the leaders of the 2020 Elijah McClain protests, with attempting to kidnap police officers who were inside the station at the time of the protest.
Judge Rules Fort Collins Camping Ban Case Violated Eighth Amendment
Working with the ACLU, the Frank Law Office helped set an important precedent in Colorado that under the Constitution it is cruel and unusual to prosecute a homeless person for sleeping on public property when that person has nowhere else to go.
Teen attacked by police K-9 files lawsuit in case of mistaken identity
Manitou Springs agrees to settle police lawsuit with 72-year-old
Lakewood police sued after K9 attacks sleeping man: Problem Solvers Investigation
Boulder police officer who arrested black man filming now named in excessive force lawsuit
Teacher's sexual assaults on a student sparked events that ended in Deputy Heath Gumm's death, lawsuit says
ACLU Heads to Court on Motion to Dismiss Case of Fort Collins Man Who Was a Victim of the City's Camping Ban
$445,000 settlement for Allen Williams against the Department of Corrections and its medical care subcontractor, Supplemental Health Care
Rene Lima-Marin's co-defendant seeking reduced sentence
Lawsuit claims woman was forced to give birth on floor of Alamosa Co. jail cell despite pleas
DA Drops Criminal Charge Against Mom Who Wrote "STOP PUTTING KIDS IN CAGES" in Chalk Outside of Rep. Ken Buck's Office
Aurora settles police brutality case with woman who was stomped on the head by a sergeant
County commissioners OK $75K settlement with Colorado Springs man
Aurora cops assault woman after she drives boyfriend with gunshot to hospital, lawsuit says
Second judge rules Denver can't ban drug users from parks without hearing
Judge says Denver's drug user ban in parks is unconstitutional, dismisses one man's charges
Prisoner sues Colorado prison staff claiming poor care led to series of strokes
Shooting death will stand as 'Make My Day' law case in Pueblo
Questions raised in second death penalty case over judge's firing
Judge asked to block the 'ballot selfie' ban
Aurora police beat, shocked man who was having a seizure, federal lawsuit says
Tattoo Shop Owner Claims Police Brutality In New Colorado Lawsuit
Fremont Correctional Facility prisoner sues staff